by Phil Huzzard | Apr 13, 2022
A proud night for DPR&Co as Sir Jackie Stewart Races Against Dementia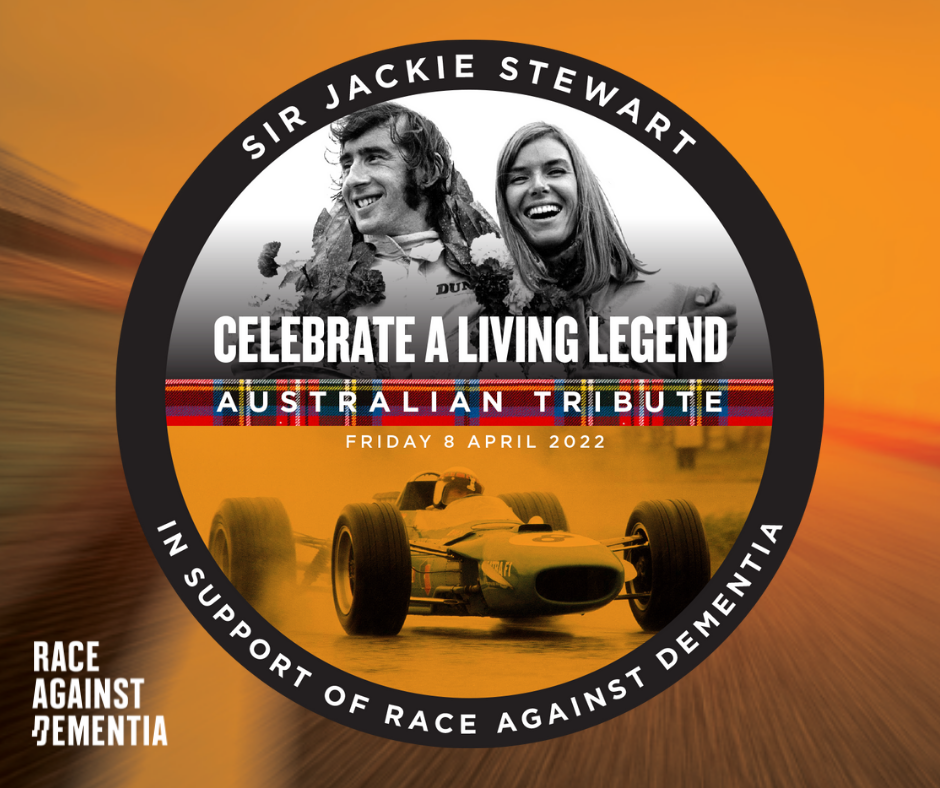 If you're any kind of Formula One fan, you'll be aware that motor racing legend Sir Jackie Stewart was in Melbourne across the weekend for this year's Australian Grand Prix. Less well known was that Sir Jackie was the focal point of a stunning fundraiser held at Centrepiece, Melbourne Park on Friday night for his Race Against Dementia charity, created in honour of the triple World Champion's wife, Lady Helen Stewart – herself a dementia sufferer.
Hosted by the Seven Network's Mark Beretta, the event brought together almost 800 Melburnians at a sell-out high-octane F1 extravaganza of speed, glamour and a superb menu designed by Melbourne restaurant icon Scott Pickett.
An international list of motorsport legends shared the spotlight with Sir Jackie, including F1 supremo Stefano Domenicali, Red Bull CEO Christian Horner and former F1 drivers Mark Webber, Martin Brundle and David Coulthard.
"This is the biggest and best Race Against Dementia event staged anywhere in the world," said Sir Jackie. "It will make a big difference to our ability to find a cure or treatment for dementia during my lifetime."
DPR&Co played a major role in the planning and running of the event – from co-developing event content, creating the event branding and collateral, compiling and editing videos and presentations shown throughout the evening. Agency Principal, Phil Huzzard, served on the event committee and DPR&Co team members Carla Brugliera and Bella Ninis acted as volunteers in the running of the event. DPR&Co production partner David Finnegan of Sense contributed substantially to the dynamism of the event audio visual.
Proceeds from this event will be channelled through Dementia Australia to fund three PhD research fellowships with a difference – the opportunity to spend time in the UK with the Maclaren and Red Bull F1 teams to learn the accelerated technological development techniques that are a hallmark of the sport. This turbocharged approach to R&D was endorsed by Fellowship awardee, Dr Adekunle Bademosi, who inspired attendees with his insights into the fights against this devastating disease and the hope offered through the Race Against Dementia fellowship program.
Race Against Dementia staged the event on the initiative of an event committee comprising Chairman Craig Joel, DPR&Co's Phil Huzzard, Rennie De Maria, Natasha Oberoi, Srecko Lorbek, Mary Trantino, Alison Fairbairn, Mark Buckley, Jon Knight and Emmerson Wood.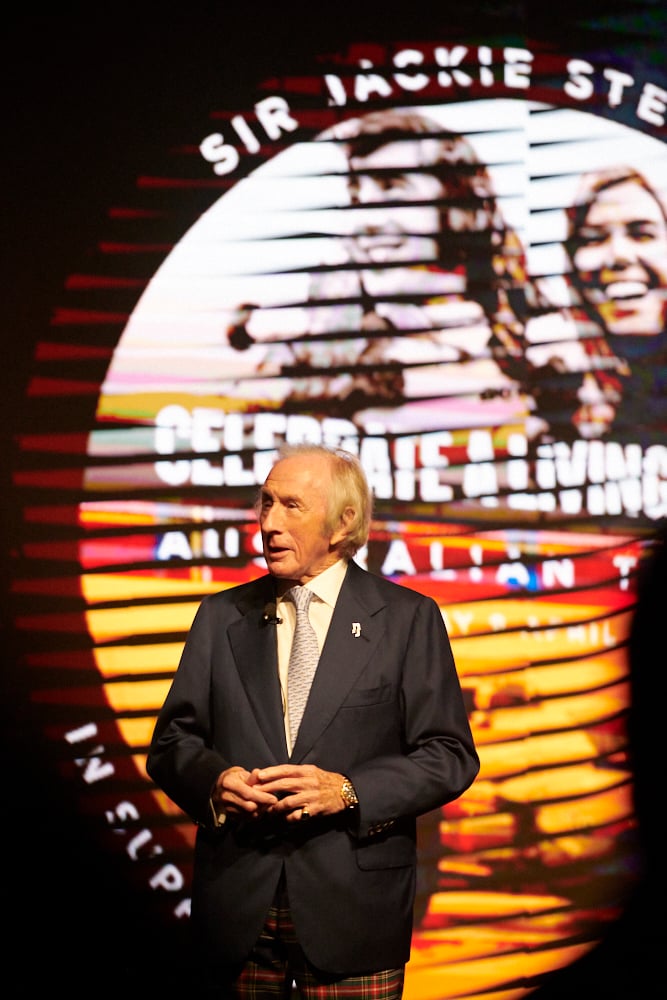 The Legendary Triple World Champion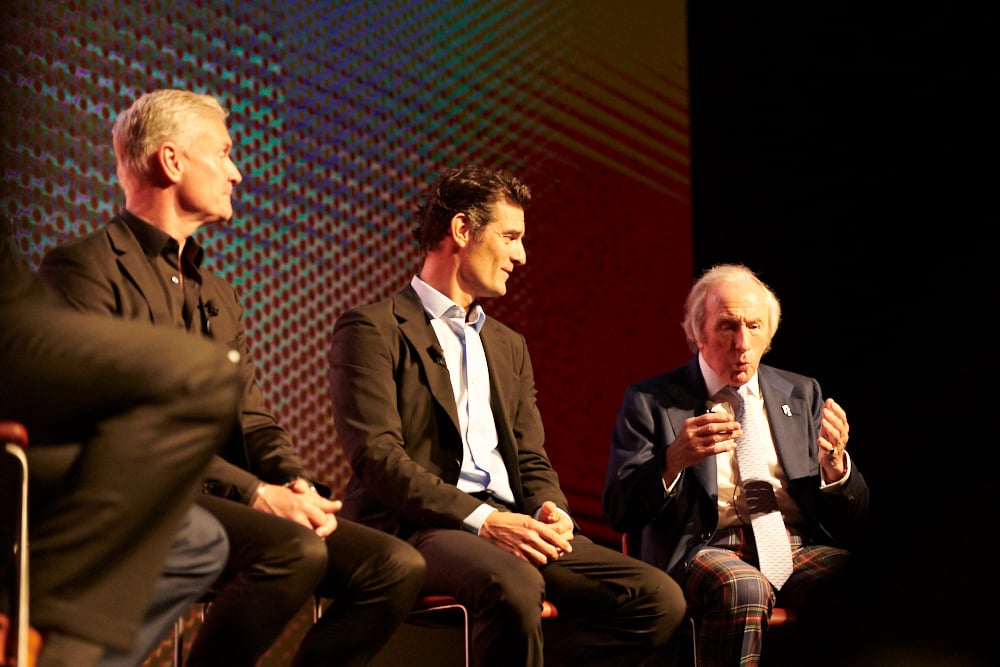 Sir Jackie Stewart holds court with former F1 drivers Mark Webber and David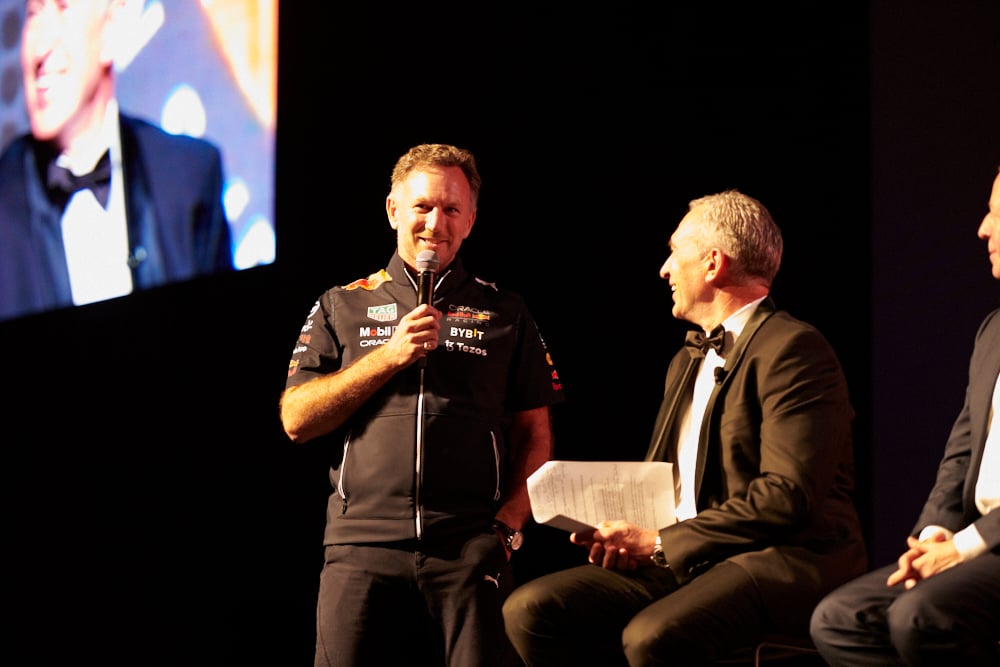 Red Bull Racing CEO Christian Horner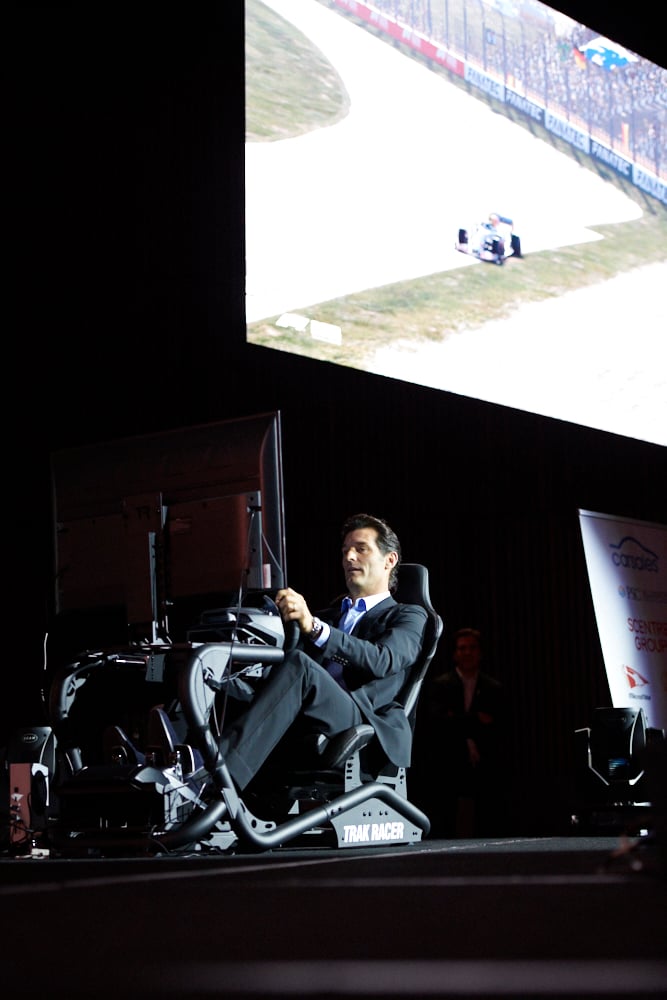 Mark Webber demonstrates a hot F1 lap of Albert Park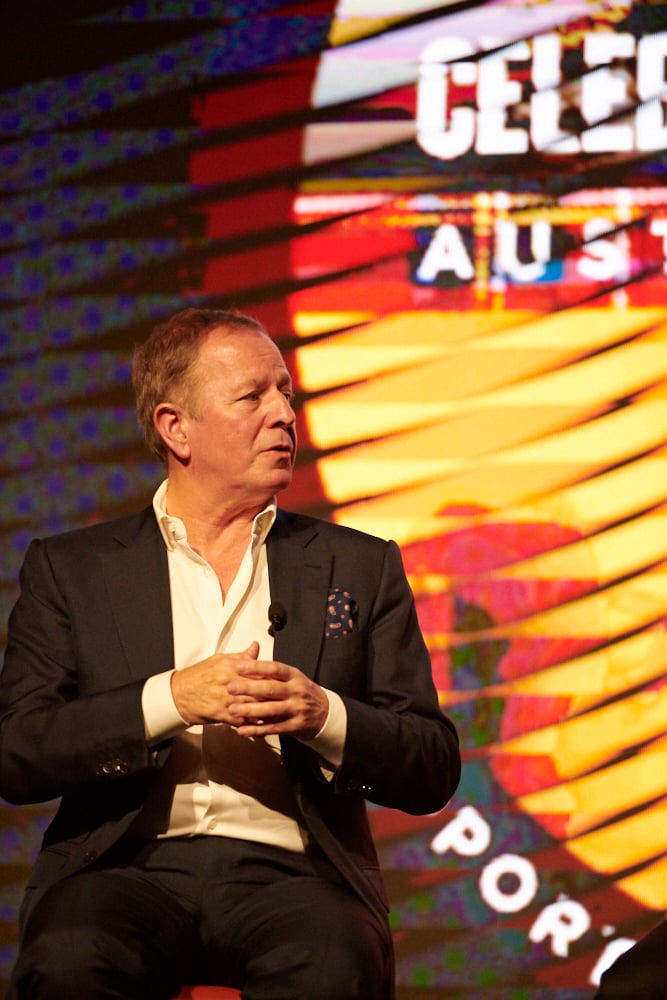 Sky Sport's Martin Brundle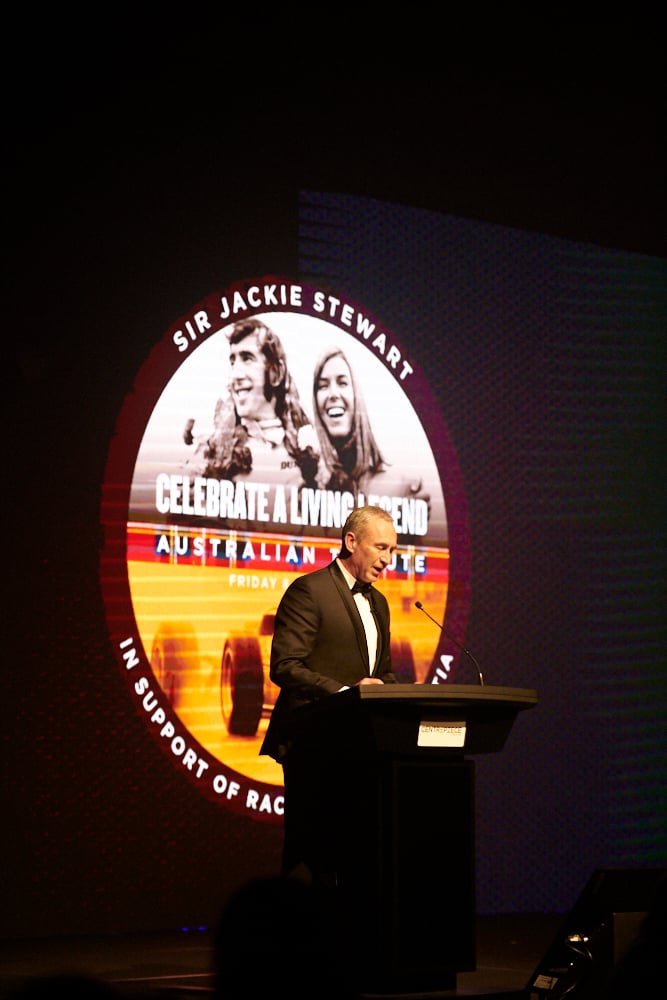 Our MC, the Seven Network's Mark Beretta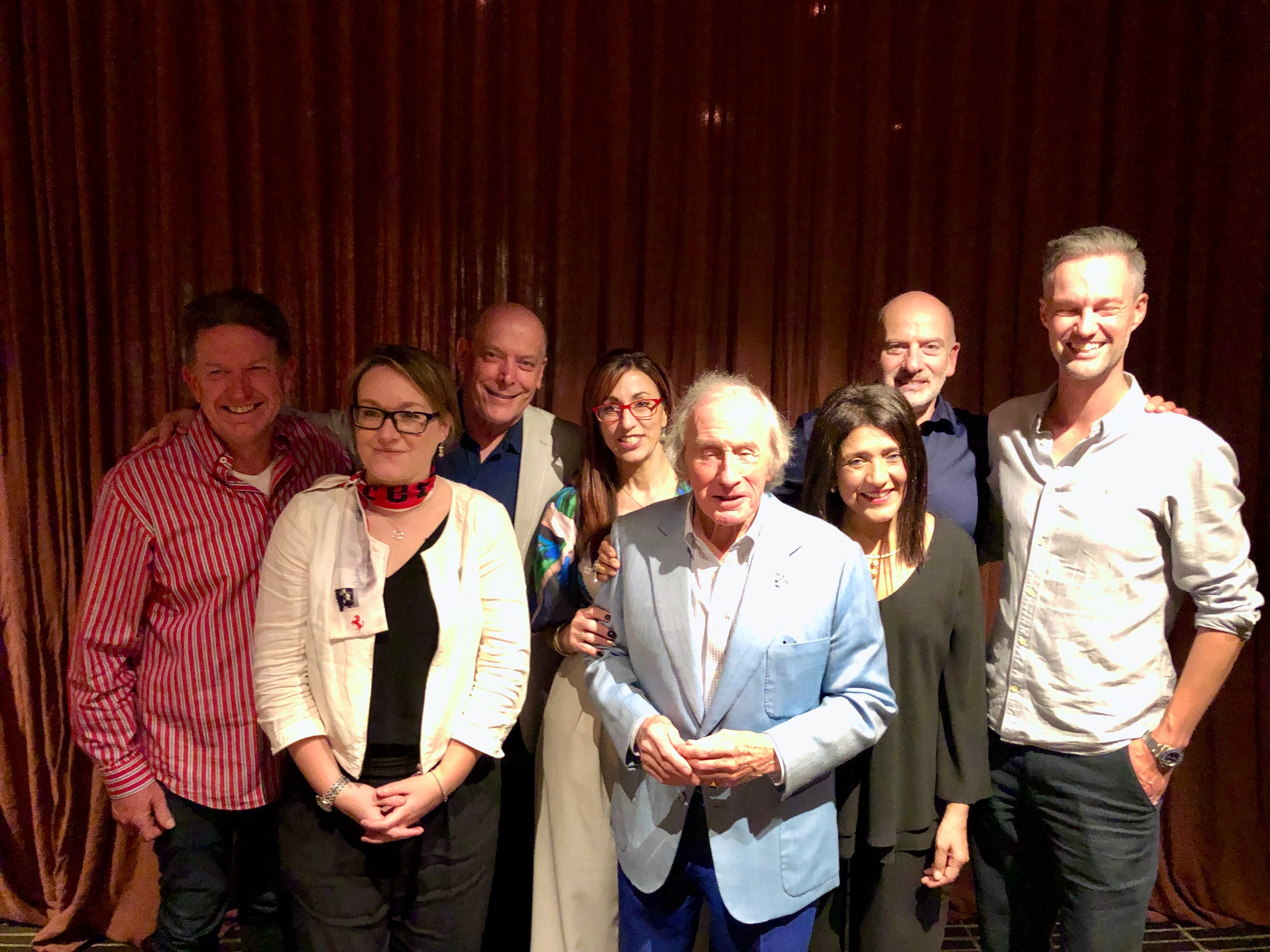 Sir Jackie Stewart celebrates the success of the event with the organising committee. From left to right: Mark Buckley, Alison Fairbairn, Phil Huzzard, Mary Trantino, Sir Jackie, Natasha Oberoi, Craig Joel and Jon Knight.