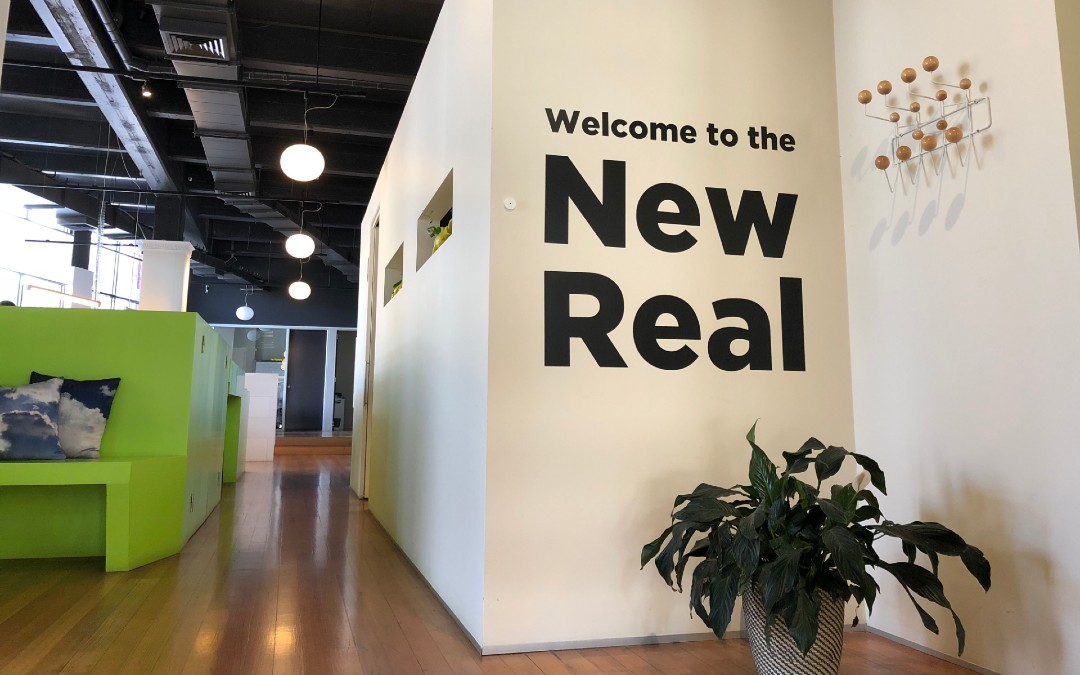 DPR&Co's unique approach to behaviour change and brand repositioning
5-minute read
If communications are to solve large business or government challenges, they need to forge real change in the audience's mindset. This requires a campaign to do three things:
deliver a meaningful truth about the brand or issue;
deliver a meaningful truth about the audience;
connect both of the above in a way that hasn't been done before.
At DPR&Co, we deliver all three for every major communications task. We do this by developing what we refer to as a New Real.
A New Real is a new truth that we uncover about the relationship between your brand and your customers.
In a restless media and social media environment, these relationships are constantly changing. We make it our business to understand these changes better than any other agency. This requires us to know your business intimately; to forensically explore standing or commissioned research, digital intelligence and analytics; and sometimes just do a bit of people watching.
Our clients highly value the New Real process (see our client testimonials here) because the truth it uncovers transforms their market performance. They also value the process itself, which is profoundly insightful and engaging.
Dramatically different from the usual creative ideation experience, The New Real process begins with our creative and strategy teams developing a broad range of potential New Reals, each based on a new truth we uncover about the relationship between your brand and your audience. Each New Real is distilled to a single statement that is then the subject of intense discussion as part of collaborative workshop.
The New Real process
The New Real is a powerful engagement that sees us explore the underlying truth of your brand in the marketplace. Questions will arise around customer buying agenda, audience blockages, competitive position, organisational culture, stakeholder challenges and brand tonality.
Through it, the most exciting and salient ideas will become apparent as one or two New Reals shimmer with truth and freshness, enabling us to hone-in on an agreed foundation for our creative ideation. You'll leave the New Real workshop knowing your critical input into the creative process has been heard and responded to and feeling confident that we'll hit the bullseye with the final creative solution.
Importantly, because identifying your New Real is a foundational part of the ideation process, the fatal trap of 'lowest common denominator' creative is avoided. Our creative teams are freed to develop cut-through executions secure in the knowledge that their ideation is taking place within an agreed aperture.
Two other important things to note.
There is no better time to audience-test the validity of a creative direction than at the conclusion of the New Real process. This allows the core of the message to be explored as opposed to its (possibly) glossy execution. Audiences are able to focus on the essence of the communication rather than specific executional elements.
This is also the ideal time to involve our media team, enabling the development of channel strategies that align with the core creative direction expressed through the New Real process. Thus, media planning may be conducted in parallel with the development of the final creative solution, ensuring stronger integration and enhanced targeting.
DPR&Co's proprietary New Real process has dramatically improved the market performance of clients including Chisholm Institute of TAFE, Australian Unity, the Department of Health and Human Services (SafeScript) and Honda.
I'd be delighted to take you through these case studies, sharing the New Real we agreed on with our clients, the creative solution they generated and the increase in market performance they delivered. Please contact me on richardr@dprandco.com to arrange a time.