by Madeleine Kemp | Nov 07, 2019
Quick guide: how to optimise historical content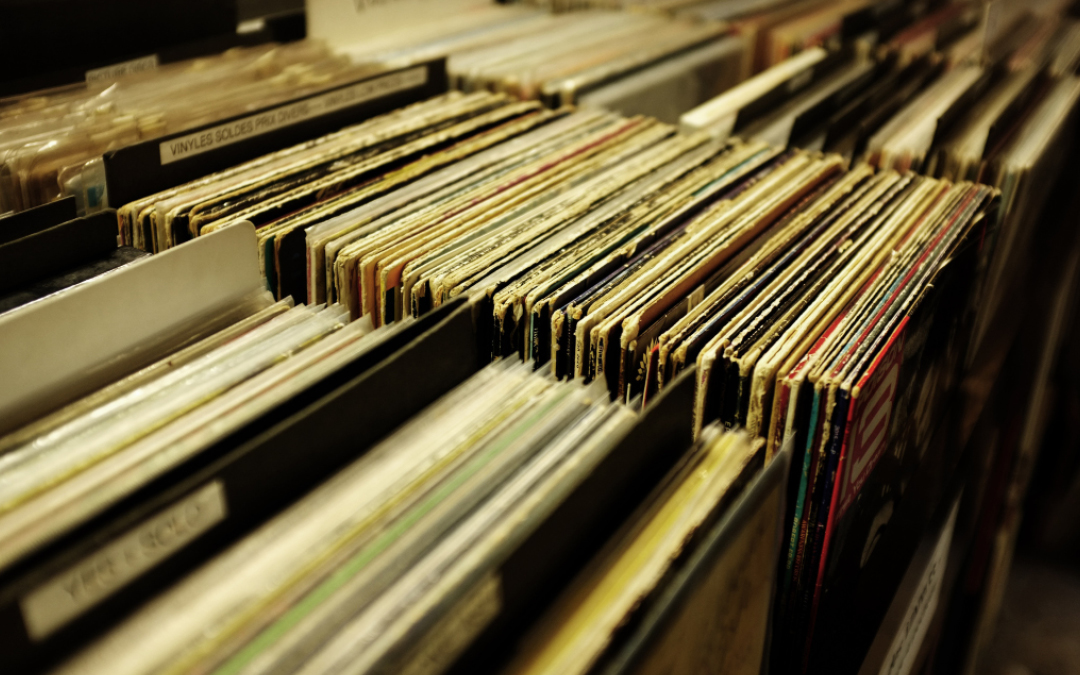 One of the best things about content marketing is that it can generate leads and customers for your company throughout months and even sometimes years – if you manage to keep it updated, relevant and interesting. At DPR&Co, we recommend two methods to help you do just that: ROPS and content remixing.
You've probably heard it before: work smarter, not harder. If you're a content marketer or a marketer who regularly has to contribute to the content production, take a deep breath and let this sink in. Yes, you can afford to become lazier when it comes to producing content – if you spend the time you save wisely. Here is our quick guide to historical optimising and how you can implement a strategy for it in your business.
What is historical optimising?
Historical content optimisation is simply taking the content you have previously published and making it new again – and, hopefully, better. Rather than spending time constantly generating new content, look at what you can update and republish from your archive. By continuing to optimise your content, you will not only increase your rankings in search engines, but you will also make content generation a lot more manageable.
Search engines are not the only ones who will reward your evergreen content. Distribution channels will also give evergreen content more likes, comments and shares – not to mention leads and customers. Great evergreen content that is kept updated will not fall out of fashion, it will continuously generate results for your business whilst you focus on other things.
So who should be doing this?
The easiest answer would be everyone. However, that's not entirely true. If you have just started building up your company's bank of content, this might not be relevant for you at this exact moment.
What businesses should focus on content optimisation:
Those who are producing a lot of new content but finds that views and conversions are coming from old blog posts.
Those who have a lot of content and also a lot of competition on those topics.
Those who find that most traffic and leads from the blog are coming from blog posts published six or more months ago.
Those who grow their business and work on scaling their reach from content creation alone.
And now, the ultimate question: How do you do it?
Two ways for optimising existing content: ROPS and remixing
1) The ROPS process
The ROPS process stands for:
Rework
Optimise
Publish
Share
Start by looking at the data and see how your content is performing: is there any room for improvement? The answer to this is always yes.
Identify which blog posts you should take a look at first. This can be:
Blog posts with a high number of views or a high conversion rate
First-page ranking (present or potential) blog posts
Blog posts with a high keyword search volume
Blog posts with outdated or misguided information (products/services changes, statistics change, industry changes)
Specifically update blog posts that already rank in the first page of Google, as Google will appreciate and reward this.
There are a number of ways you can update the content. It might involve smaller changes to the blog post or other pieces of content such as changing the CTA, updating the text itself, checking links, updating the images or including new research. You can also update your keywords in line with changes to your SEO strategy.
Another tactic is combining articles. This way, you can either get "fresh" content out of existing content or you can get entirely new pieces of content with the same information packaged in a new way. A blog post can, for example, become a short video. Or perhaps an interactive infographic.
When sharing the content, ask yourself the following question: how can you make this piece of content work for every channel? The best format for each piece of content depends on the channel it's being published on.
2) Content remixing
Content remixing is similar to content optimisation but involves a little more work. It entails taking existing content and making new versions to get a specific result. Depending on the marketing outcome you're focusing on, create a new piece of content based on the historical article. DPR&Co have listed just some of the ways you can use content remixing.
Content remixing for brand awareness
Use the content you have published on your blog or other website pages and create educational webinars, infographs or online videos to utilise across social for brand awareness.
Content remixing for lead generation and lead nurturing
Use existing content in e-newsletters or as downloadable value-added content. Re-format content in an easily digestible, engaging way, such as a downloadable e-book or template to encourage your audience to trade their email for your content.
5 tips for optimising old content
1) Spend half the time you have set aside for writing new content to optimise existing content.
2) Do keyword research before you start optimising: What keywords are ranking the highest? Optimise content around these keywords.
3) If you change the URL: Set up a redirect.
4) Merge blog posts that are tailored around the same keyword to help them build each other up rather than competing with each other.
5) Give a blog post 90 days before republishing with a new approach or title.
Need help with your content marketing strategy? Send us an email at madeleinek@dprandco.com and we'd be happy to have a chat.