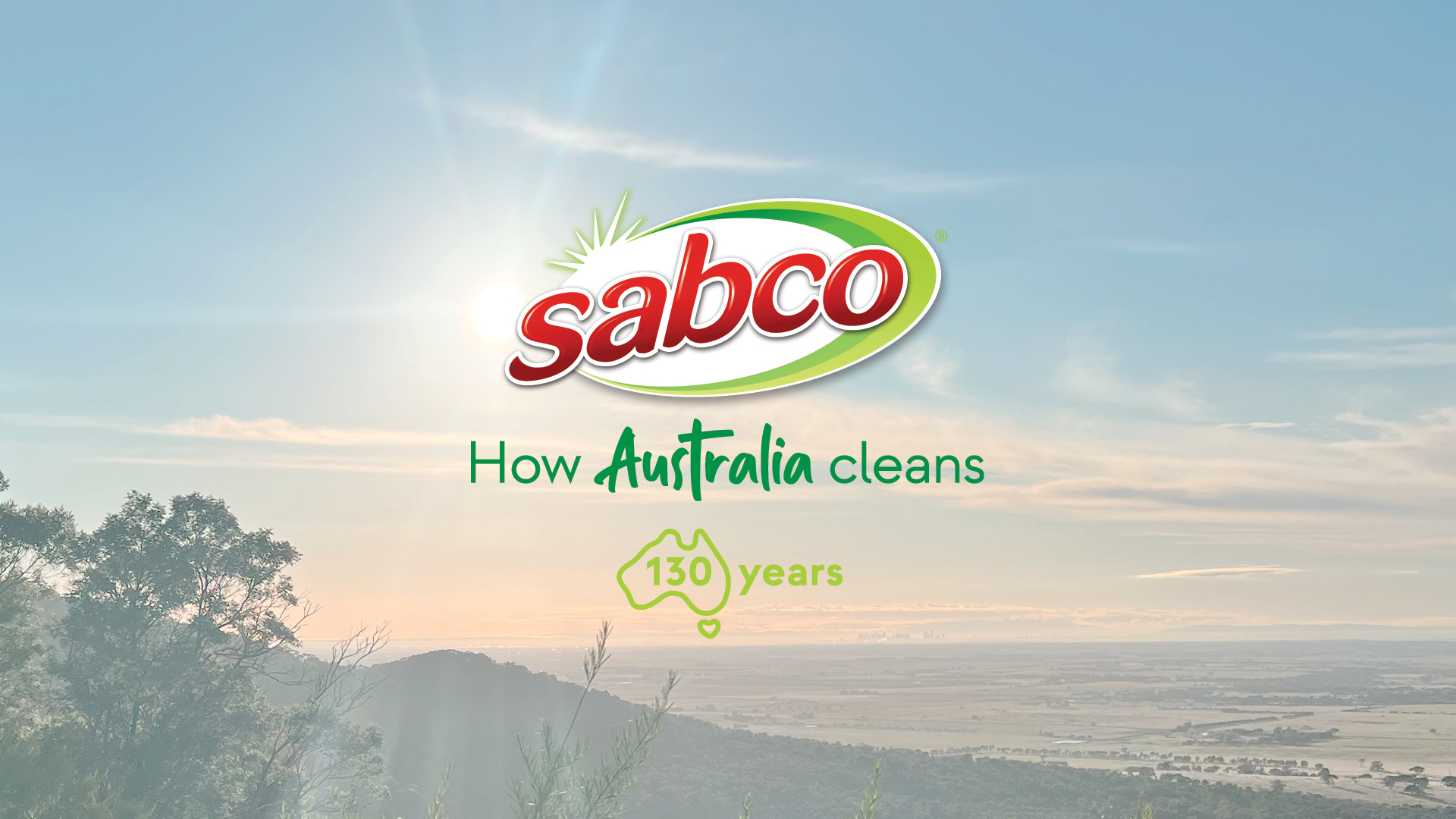 The recently completed campaign for Sabco, created by DPR&Co Melbourne, launches this weekend (29th May 2022).
Sabco, Australia's favourite household cleaning brand, celebrates 130 years in Australia this year. The business began in Adelaide in 1892 as the South Australian Brush Company. Sabco has taken the opportunity of the anniversary to reposition the brand, showing how essential it has become to Australian households. An intensive strategic process, conducted in partnership with DPR&Co, culminated in the new positioning, "How Australia cleans". This plays out with executions across all key Sabco product areas – mop sets, flat mops, brooms and gloves.
Said Emily Townsing, Marketing Manager, Sabco Australia, "We want Australian consumers to make Sabco an everyday part of their lives – to take us from the floor to the kitchen, to the laundry, to the BBQ and beyond. This campaign sells that message, and assumes a leadership position that only Sabco could take."
"Because cleaning is so universal, the category is a microcosm of Australian diversity. One of the ways we are different is that we like to clean things our own way. We have our own idiosyncrasies that work for us and give us the satisfaction of a cleaning job well done. And that's okay; there's room for everyone."
Emily added "Sabco is an iconic Australian brand. We have every household cleaning category covered. And as we increasingly bring our manufacturing back to Australia, we want people to make Sabco their preferred choice."
Said Richard Ralphsmith, Co-founder and Executive Creative Director of DPR&Co "With the shocks that Australians have endured in these past few years, we're in need of unifying messages that connect us. The sprig of nostalgia in this campaign is reassuring too. We believe this brand idea will set a platform for the long-term growth of the Sabco brand."
The campaign launches on FTA TV this week as part of a staged rollout across free-to-air TV, BVOD, social and digital display.