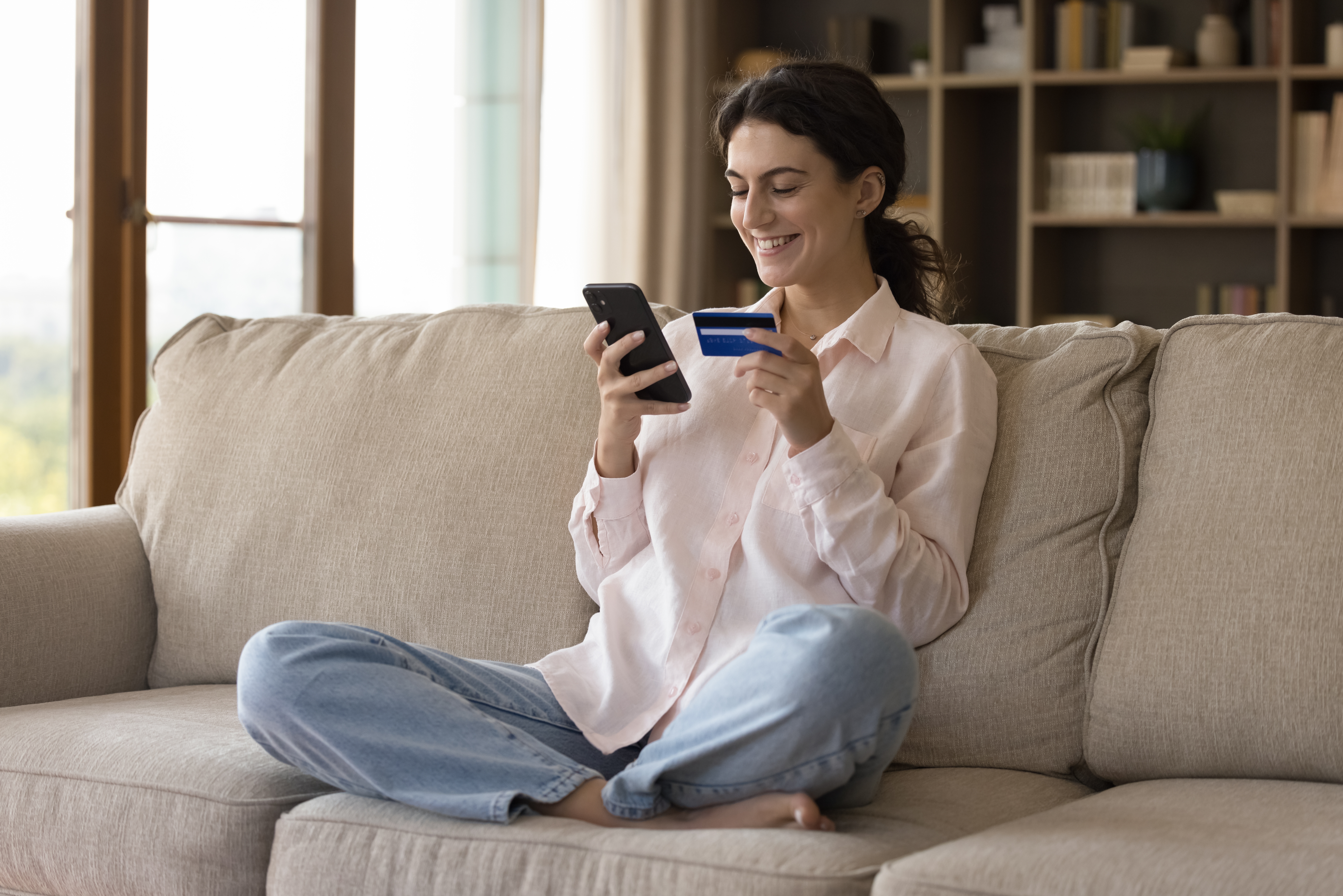 Some think TikTok is a social media app purely for Gen Z and millennial entertainment. It is, but that's not all it is. With brands now letting loose and gaining their audience's genuine interest, it's quickly becoming a leading advertising platform and powerful sales-driving channel.
The vigour of TikTok can be depicted in numbers. In 2023, the video sharing app that launched in 2016 surpassed 1 billion active users, with 50 million of them swiping through their 'for you page' (FYP) on a daily basis.
The FYP is a never-ending feed of targeted short-form videos based on the users' previous app activity (what videos they've liked, commented on, shared, or watched multiple times). With endless content curated to users' interests, there's no surprise that the average daily swiping time is 1.5 hours. It's hard for users look away and brands to ignore.
TikTok's entertainment factor is attractive and addictive. However, already many users are turning to the platform to inform their purchase decisions. In fact, 35.1% of all TikTok users are on the platform to follow or research brands, and 40% of Gen Z prefer TikTok and Instagram over Google to source information.
So, what does all this mean for businesses? Sales opportunities.
There are 350,000 businesses on TikTok. However, not all of them understand that traditional advertising on TikTok stands out like a sore thumb – for the wrong reasons. To engage the app's audience, brands need to camouflage their offer into its environment. That means creating short-form, vertical videos that quickly capture attention and instil a need to purchase.
If your business is serious about TikTok sales, creating the right content for your brand, audience and the platform is essential. But to extend your reach into the tens of thousands, you can pay for ads and post boosts.
DPR&Co recently helped Sabco leverage a raving Nine Honey article about their Window Washer with a TikTok response. This initiative led to a 75% increase of instore sales week-on-week.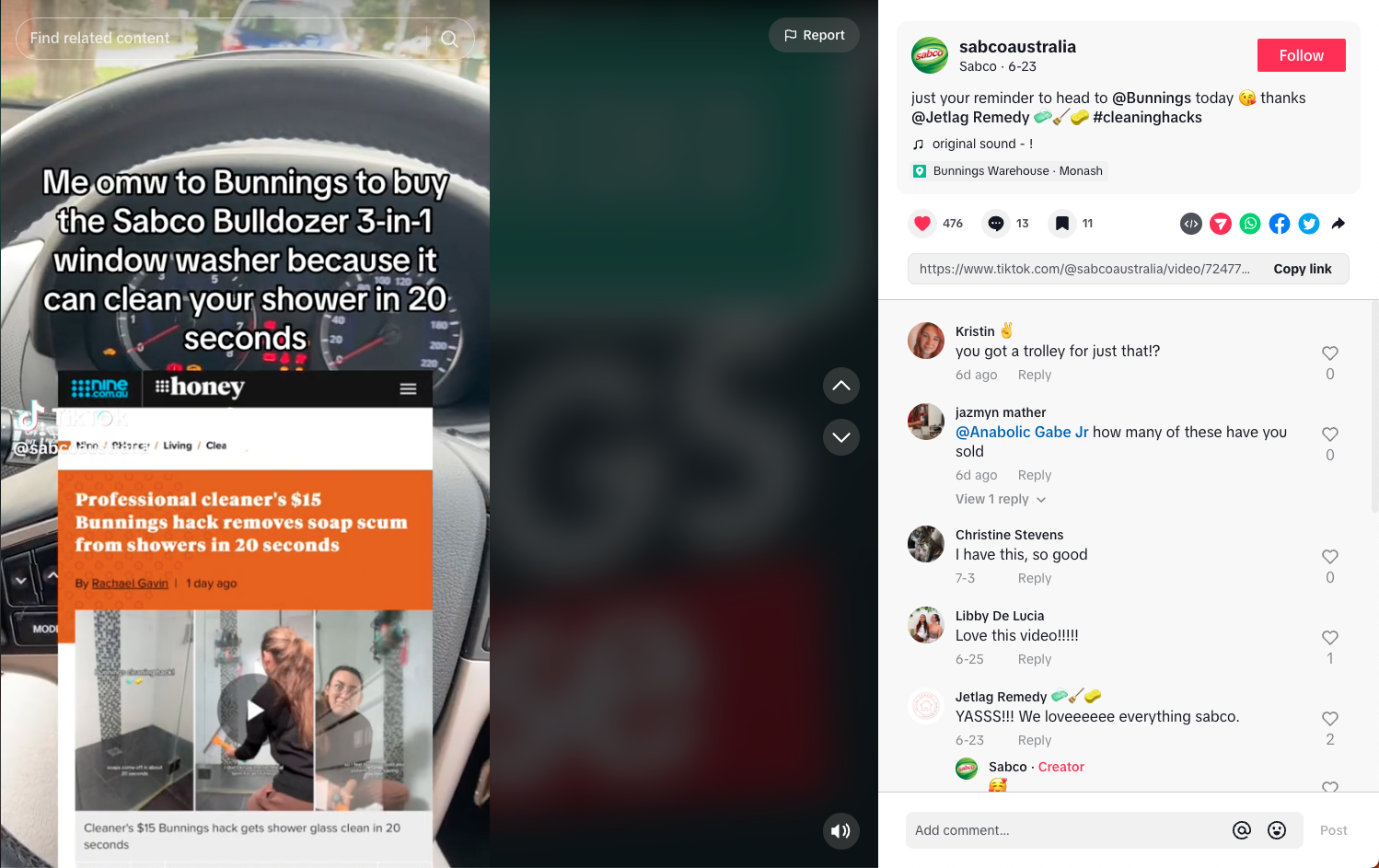 Depending on the nature of your product, the sales-driving tactic you choose will differ. Here are three ways you can look to leverage a TikTok play:
User-generated content (UGC): GoPro have created a UGC program that asks customers to send in footage they've captured with their GoPro (the more 'wow' the better). Selected videos are then shared via GoPro's TikTok. The user is awarded with cash, product prizes and promotion, and GoPro get to show off their product – creating a desire to buy. Everyone wins.
Influencer collaboration: Mecca is an Australian makeup and beauty store that leverages off the reputation and large followings of their partner beauty influencers. They collaborate to create product demo and review TikToks that feel authentic and trustworthy to viewers, especially those who've been following the influencer for years.
Product how-tos: The Shoe Doc is a shoe care product company founded by Miguel Solorio. Solorio has his own TikTok account called @theshowlorios that has 12.7 million followers. His videos show how to use The Shoe Doc products to transform beat up sneakers. With a quirky tone of voice, genuinely helpful tutorials and amazing before and after results, there's no doubt the videos are driving sales.
Want to learn more about sales on TikTok? DPR&Co's digital team are ready to help. Let's talk.