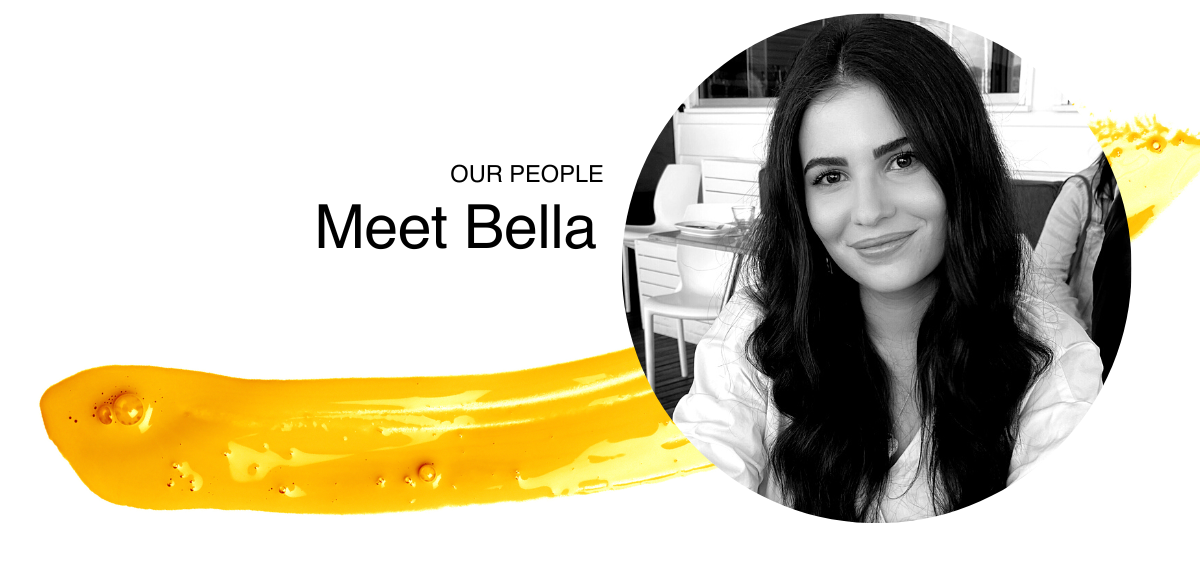 We recently sat down with Account Manager, Bella Ninis. Here's what she has to say about working at the 'Co!
How long have you been an account manager at DPR&Co?
I've been an Account Manager for nearly a year, and was previously an Account Executive for just under a year.
What has been one of your most successful campaigns, and why?
The work I do for Caterpillar CISD is really satisfying. From core to retail, these campaigns are huge undertakings and I'm always proud of the work we produce for Cat. Other than that, It's been amazing to have managed Blue Ribbon Day for the past two years, as well as my work on Box Hill Institute. There's something about hearing an ad on the radio that you helped put there that never gets old.
What has been one of your most challenging campaigns, and why?
I came into the Department of Education & Training 'Learn and Earn' campaign much later in development after it had been on hold due to Covid. It was a huge logistical undertaking, days of shoots in various spots around Melbourne, plus a variety of outputs for all types of media. It was also my first government campaign less than a year into my advertising career, which came with many approval processes and learnings. To make things extra challenging, our creative director and group account director were stuck overseas with Covid! By being in the deep end I learned so much, and I use that campaign and it's outputs as references for everything else I've managed since.
What insights or interesting trends are you seeing within your current client accounts?
I love when clients have a willingness and openness to try new things – particularly my education clients. Our recent TAFE campaigns definitely aren't your average enrolment campaigns and push the boundaries for the sector. Also I'm enjoying how clients are embracing all things video and digital but still have consideration for more traditional media like outdoor.
What are two of your favourite things to do when you're not at work?
Brunch and shopping in that order.
What is the best bit about working at DPR&Co?
Working with the best team, suppliers and clients, constantly learning and growing as an advertising professional, and eating a lot of cake.